USPTO's Patents for Patients Program – A Good Way to Expedite Patent Grant of Cancer-Related Applications
November 2, 2018
Posted by:

David Vanik, Ph.D.

Category:

Blog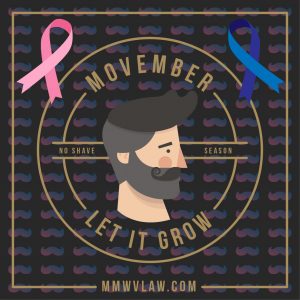 The USPTO's Patents for Patients program or Cancer Immunotherapy Pilot Program ("the program") represents a good option for those looking to expedite prosecution of U.S. patent applications in the cancer immunotherapy space.  The program was initiated in mid-2016 in order to support the one-billion-dollar National Cancer Moonshot initiative and is slated to run through at least December 31, 2018.[1]  In terms of eligible subject matter, acceptance into the program is contingent on claiming a method of treating cancer using immunotherapy.  An overview of additional eligibility requirements may be found in our previous posting.
Fast and Efficient Examination
Not only is examination in the USPTO's Patents for Patients program very fast, the petition to accelerate examination is also free of charge.  The USPTO issues a first action on the merits ("FAOM") on average 23 days after the grant of a petition to enter the program.[2]   This is incredibly fast, especially given the average time of about 12.5 months to receive a FAOM for applications residing in technology center 1600, which is where cancer-related patent applications generally reside.[3]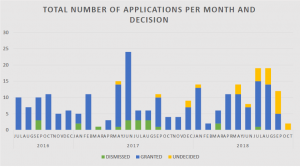 The acceptance rate into the program is also very high as evidenced by the 91% petition grant rate.  As of October 2018, there have been a total of 228 submission decisions (208 petitions granted and 20 dismissed).  Out of these, there are 68 pending applications, 80 patents that have been granted, and 60 application that have been closed.[4]  The below chart summarizes application submission and status from inception of the program in 2016 to October 2018.[5]
Good Customer Service
Based on our experience, the program is very well run and organized.  Patent Examiners also appear to be very engaged in the process.  Applications accepted into the program are promptly dispersed to Examiners and examination begins shortly thereafter.
In our experience, an Examiner assigned to a respective application will contact the Applicant by telephone to resolve any initial issues.  For example, if a species or restriction requirement is needed, the Examiner will promptly call the Applicant and request a telephonic election.  Examiners usually request a response within 48 hours, which helps to speed up the examination process.  We have also observed that Examiners are proactive in suggesting potential allowable amendments and are readily accessible by telephone to discuss issues related to facilitating allowance.
Conclusion
As we transition from Breast Cancer Awareness month to November and men's health awareness month, the importance of taking the fight to cancer is front and center.  The USPTO is doing their part by providing a free and well-managed program to expedite claims relating to methods of treating cancer by using immunotherapy.  This provides companies with an opportunity to secure valuable U.S. patents in a time efficient manner in order to aid in investment procurement and provide funds for further research.  In addition to fast-tracking claims relating to methods, expanding the program to include composition claims is also worthy of consideration by the USPTO.  Such an action could further foster much needed investment and research in the cancer related immunotherapy space.
---
Sources:
[1] https://www.uspto.gov/patent/initiatives/patent-application-initiatives/patents-4-patients
[2] See October 9, 2018, progress report, available at https://www.uspto.gov/sites/default/files/documents/Patents%204%20Patients%2010.9.2018.pdf
[3] USPTO "Technology Center Data" as of September 2018, accessible at.  https://www.uspto.gov/dashboards/patents/main.dashxml
[4] See supra at 2
[5] Id.