USPTO Fiscal Year – Interesting Stats and Figures
October 18, 2018
Posted by:

Susan McBee

Category:

Blog
September 30 marked the end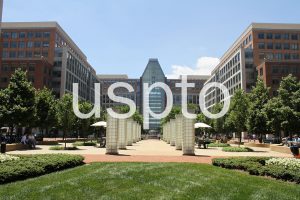 of the 2018 fiscal year (FY18) for the USPTO.  Below are highlighted some interesting stats recently reported for the past year.
The institution rate percentage related to post grant matters continues to steadily drop.  Some had predicted that the SAS Inst v. Iancu Supreme Court decision this past April would tick the institution number back in an upward direction, but that did not happen.  Instead, the institution rate for post grant matters for FY 2018 continued its downward trend.  The highest institution rate was the first year of the program FY13 with an 87% rate of institution.  There has been a steady drop since then as follows: FY14- 75%, FY15 68%, FY16 67%, FY17- 63% to only 60% in FY18.   A total of 1521 IPRs, 56 PGRs and 36 CBM were filed in FY2018.  Since inception, there have been a total of 9170 filings, 92% being IPRs, 2% PGRs, and 6% CBMs.
Over the entire 6 year period from Oct 2012-Sept 2018, electrical and mechanical technologies capture the lions' share of post grant filings and the institution rates in these technologies are 68% and 69% respectfully.  Over the same six-year time period, biopharma had a 59% institution rate, whereas chemical had 63% rate of institution.
The PTAB also has significantly reduced its number of cases on appeal over the past fiscal year from 13,044 one year ago, to 11,021 today.  The average pendency of a case on appeal to the PTAB over the same period dropped from an average of 15.7 months to 14.5 months.  Interestingly in the two groups that MMWV regularly practices in, the appeal pendency went up in Group 1600 from 14.5 months in FY17 to 17.8 months in FY18.  For Group 1700, the rate also went up from 13.4 months in FY17 to 14.1 months in FY18.  Statistics were reported as 59.8% of appeals affirmed the Office, 10.1% aff'd in part and 28.3% reversed.  Not unexpectedly the number of active interferences was at an all time low of only 16 active matters.
As far as the examining corps, the USPTO does not release their status for FY18 until later this year but it will be interesting to see if the number of patent filings rises or falls.  In FY17 there was a 0.5 % drop in the number of filings from FY16 but the time to first action went up from 16.2 months on average to 16.3 months.  Total average pendency for FY17 was 24.2 months.
Stay tuned…