The Technology Behind New Year's
January 7, 2019
Posted by:

Lauren A. Pogue

Category:

Blog
Happy New Year on behalf of MMWV!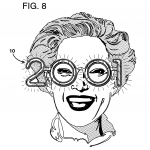 It is great to ring in the New Year in style with fashionable accessories, such as stylish glasses. Patented in 1990 by Richard E. Sclafani and Peter S. Cicero, the new year glasses have evolved over time and are associated with numerous other patents, including the incorporation of the ever-popular chemiluminescence that is known as the glowstick. These spectacular spectacles were invented by Craig Novak at the turn of the millennium and go a long way towards making any New Year's look bright.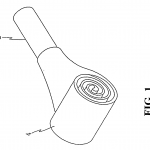 Noisemakers that party-goers blow into provide a fun way to jazz up a party. The party whistle or monoca has been around for decades, however this iteration was published in 2009 and features an 'on' and 'off' state. It shows that innovation can come from anywhere and can impact the smallest parts of our lives, even the drinks we drink to ring in the new year like champagne.
For those who have issues opening champagne bottles, technology can now help. Patented by James R. Goldberg and Albert J. Kurz in 1984, this design can help with safety of opening champagne bottles and, states "…the shape of a champagne cork is compatible with the adult eye socket, injuries resulting from flying champagne corks are typically eye associated. Severe eye damage, or even complete loss of eyesight, can result from these accidents." We should all be grateful for such a precaution.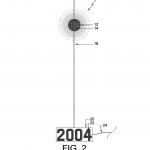 The ball that drops on a countdown has become synonymous with New Years. One such ball was published in 2005 and invented by Joseph Ingraselino. The ball includes eight different parts that work together to create the magical moment at midnight on New Year's.