Seeing Purple: Efforts by Prince's Estate to Trademark the Color Purple
May 16, 2019
Posted by:

Brett Stauffer

Category:

Blog
Earlier this month, attorneys representing the estate of Prince Rogers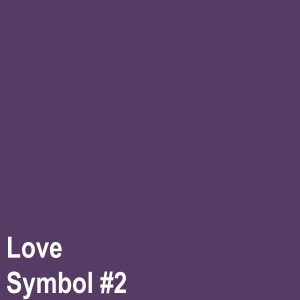 Nelson (the musician Prince) filed papers seeking to persuade the USPTO to allow its application to trademark a particular blue-based purple hue. 
After Prince's death in 2016, the Pantone Color Institute developed a shade of purple named "Love Symbol #2" in Prince's honor and inspired by Prince's custom purple piano.  Following Pantone's 2017 creation, Prince's estate filed a trademark application with the USPTO in October 2018 seeking U.S. trademark protection for this purple hue for goods in class 9 (e.g., musical sound recordings) and services in class 41 (e.g., entertainment services).  One month later, the USPTO issued a refusal, asserting that the estate's mark is not inherently distinctive.  In other words, in the USPTO's view, consumers would not perceive the color purple as identifying Prince's estate as the source of the goods, but rather consumers would simply perceive the purple color as one of many colors used for musical recordings and entertainment services.  Additionally, the USPTO cited internet evidence suggesting that artists besides Prince used purple in album covers, for example.

Can a Color be Trademarked?
The short answer is yes.  However, a color cannot be trademarked in the U.S. if use of the color is functional — whether utilitarian or aesthetic.  For example, use of the color black in sunglasses is functional (utilitarian) because the color reduces sunlight.  Thus, an applicant seeking trademark protection of the color black for use in sunglasses would most certainly face refusal by the USPTO.  Similarly, the color blue in water-based products is functional (aesthetic) because use of the color would put competitors at a significant disadvantage (since blue is commonly associated with water).  An applicant seeking to trademark the color blue, for example, in use of filtered water would also most certainly face refusal. 
For a number of goods and services, particular colors are not functional.  For example, dishes and paper shredders can be anywhere on the color spectrum without regard to function.  Where color is not functional, it can be trademarked if use of the color has attained secondary meaning.  That is, a color might be trademarked when consumers have come to associate a particular color with the brand behind the color.  Examples of colors that have attained secondary meaning include brown (UPS trucks), magenta (T-Mobile cellular services), blue (Tiffany product packaging), and pink (Owens Corning insulation).
What about Prince?
In response to the USPTO's first refusal of its application, the applicant (Prince's estate) filed a lengthy (430 page) rebuttal.  In its response, the applicant provided numerous pieces of evidence, which it argued showed that consumers and the public associate the purple mark with Prince's estate and the applied-for goods and services.  (Examples of the applicant's evidence include NASA's tweet of a purple nebula in honor of prince and Google's temporary logo color change to purple.)  The applicant also argued that both intentional copying of the color purple and the length and degree of use of the color purple (in musical context) have been extensive.
Procedurally, the ball is back in the USPTO's court.  After review and consideration of the applicant's arguments and evidence, the USPTO will either issue a final refusal or allow the mark.  If a final refusal is issued, the applicant may consider appeal, in which case the matter would be heard by the USPTO's Trademark Trial and Appeal Board.
Takeaway
Though trademarking a color can be challenging, brand owners using colors that are not functional in nature and have attained secondary meaning should consider applying for trademark protection.  Brand owners wanting to trademark a color but are just getting started, on the other hand, will want to ensure that the color choice is not functional.  Additionally, new brand owners will want to build up the brand, so to speak, to help the color attain secondary meaning.
For more information on color trademarks, or for trademarking your brand, please consult a trademark attorney.