New Chapter in the Fight for U.S. Patent Rights to CRISPR Technology – Second Interference Underway
October 17, 2019
Posted by:

Sharla Flohr, Ph.D.

Category:

Blog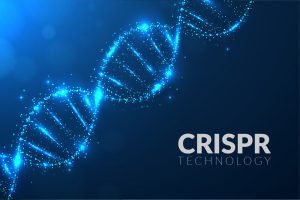 Researchers from University of California, Berkeley (and related parties) and The Broad Institute, Inc. (and related parties) continue to battle over who was first to invent CRISPR technology in a new patent interference (Patent Interference No. 106,115) declared by the U.S. Patent & Trademark Office's Patent Trial & Appeal Board ("PTAB") on June 24, 2019 and redeclared on August 26, 2019 to include four additional UCB patent applications.
If you are feeling déjà vu, that's because these parties have already been through one patent interference over CRISPR technology (Patent Interference No. 106,048). The prior interference involved all of the claims of all twelve U.S. patents granted to The Broad Institute, Inc., Massachusetts Institute of Technology, and President and Fellows of Harvard College (collectively "Broad") and all of the claims of one pending patent application filed by the Regents of the University of California, University of Vienna, and Emmanuelle Charpentier (collectively "UCB").
Importantly, all of Broad's claims involved in the prior interference were directed to CRISPR methods or systems being used in eukaryotic cells, whereas none of UCB's claims involved in the prior interference were limited to any particular environment (e.g., a particular cell type). Based on this distinction, Broad filed a motion claiming there was no interference-in-fact since Broad's claims are patentably distinct over UCB's claims. The PTAB and ultimately, the Federal Circuit agreed. With a finding of no interference-in-fact, the interference ended without the need for consideration of the other issues raised.
In the meantime, UCB filed several patent applications that claim priority to the application involved in the first interference, which contain claims directed to use of CRISPR in eukaryotic cells. These UCB applications are involved in the newly declared interference initiated by the PTAB. The same twelve Broad patents involved in the previous interference are involved in the pending interference as well as one additional patent and one additional patent application.
Both parties filed their list of proposed motions for the pending interference on July 30, 2019. Of particular note, Broad requested to file a motion arguing estoppel based upon the prior interference. The PTAB authorized the filing of this motion and expedited the deadline for filing this motion by September 20, 2019 "because the issue of estoppel could be dispositive of the proceeding."1
Broad filed their motion asserting judgment estoppel regarding issues that were raised or could have been raised in the prior interference.  In particular, Broad argues that UCB had the opportunity in the prior interference to file a responsive motion to the Broad's motion of no interference-in-fact to add claims directed to eukaryotic applications of CRISPR but did not. Broad claims this was a strategic decision by UCB to pursue only their "environment free" (i.e., broader claims not limited to cell type) claims and exclude eukaryotic claims from the prior interference. Since UCB could have pursued eukaryotic claims in the prior interference, it should be estopped from doing so now.
An important caveat here is that there was no actual "judgment" in the prior interference. The PTAB's determination of no interference-in-fact terminated the interference before it proceeded to judgment. Broad preemptively addressed this potential issue in their brief, noting that the language of 37 C.F.R. § 41.127(a)(1) states, "A judgment disposes of all issues that were, or by motion could have properly been raised and decided." (Emphasis in brief). Broad contends that since UCB could have properly raised claims to eukaryotic cells by motion in the prior interference, they are not entitled to another bite at the apple now.
UCB has until October 18, 2019 to file an opposition to this motion.
---
Source
1.) ORDER – Authorizing Motions and Setting Times 37 C.F.R. § 121 filed August 26, 2019, p. 5, l. 3.