"Light Up" Your Holiday Season
December 24, 2019
Posted by:

Lauren A. Pogue

Category:

Blog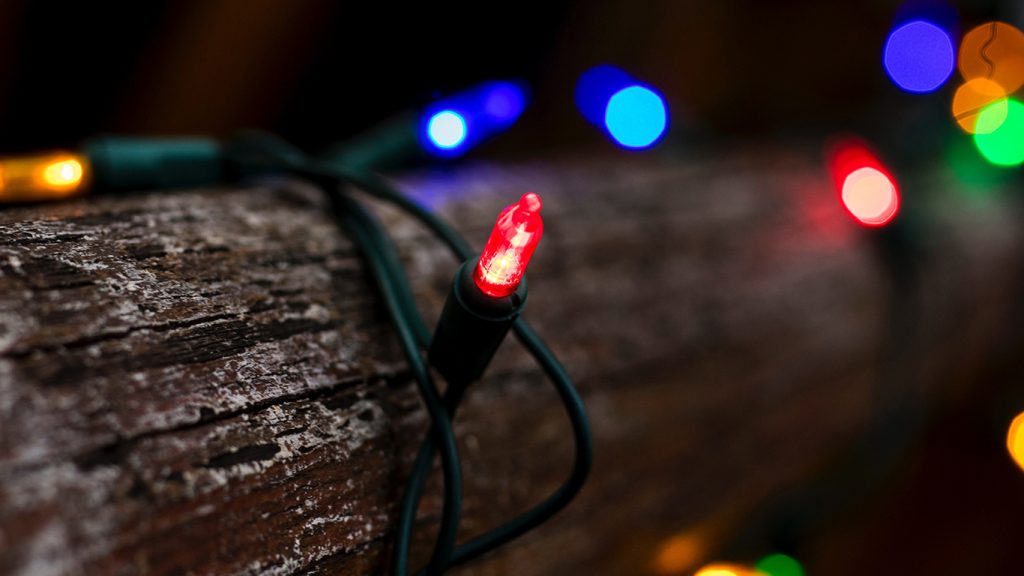 The holiday season is upon us! As our part of the hemisphere gets colder, we prepare ourselves for the festive times with bright lights and fun decorations. For more than 1600 years, trees have been used in decorating for the winter season and they have been decorated with candles or lights since the Reformation period.1
The Incandescent Future
Of course, the lights we use today are far safer and more high-tech than the candles Martin Luther used on his fir tree. We would not have any of our lights without the original incandescent light bulb invented by Thomas Edison, which he patented in 1880 under United States Patent No. 223,898A. The Edison-style light bulb has become quite popular in general decorating but when it comes to the holidays, it is all about the string of lights.
The Original String Lights
Edward Johnson, under the employment of Thomas Edison, created a strand of 80 red, white, and blue bulbs just a few short years later and by the end of the 1880s, string lights were in every department store, readily available for consumers. However, the concept was adapted slowly as it was very expensive light a tree, costing upwards of $2,000USD.2 Lighting one's tree became easier when General Electric began offering pre-assembled light kits. But these kits were still overly complex and expensive.
Enter Albert Sadacca, a teenager from New York, whose family owned a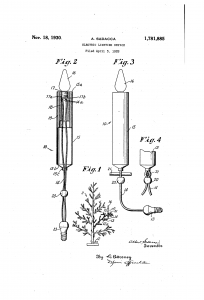 small lighting company. Inspired by the story of a fire caused by candles lit on a tree3, Sadacca privatized string lights, allowing them to be available to all, rather than the specialized electricians and the very rich. In 1928, he patented a string of candle-shaped lights (U.S. Patent No. 1,781,885A) meant for decorating the indoor fir trees during the holidays.
LEDs That Make Any Color
In 1977, Paul Bailey, an employee of Monsanto, took LED technology that had been invented in the decade prior, and created the first, red-light producing array (U.S. Patent No. 4,039,890). It was also discovered that when tweaked, this array could produce different colors or even multiple colors leading to the red, green, blue arrays that we see in televisions and other screens. These LED lights are now commonly used in safely decorating our homes and trees.
---
Sources
Tarazano , D. Lawrence., "The Patents Behind Christmas Lights," Smithsonian Magazine, (December 20, 2018), Smithsonian.com. Accessed December 19, 2019.
Library of Congress., "Who Invented Christmas Lights?" loc.gov. Accessed December 19, 2019.
Long, Tony., "Dec. 22, 1882: Looking at Christmas in a New Light," Wired Magazine, (December 22, 2009), Wired.com. Accessed December 19, 2019.