Copyright Protection in the USA
August 9, 2019
Posted by:

Susan McBee

Category:

Blog
A Brief Overview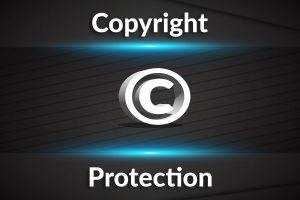 There are more options for claiming copyright protection than ever.  Copyright protection is available for music, choreography, lyrics, photos, videos, clothing designs, logos, fonts, software code, lists, compilations, and so much more. As such we are providing a quick checklist for you with some copyright basics:
1.) Always mark everything you or your company publish digitally or physically with a ©️ and the year (or range of years) of publication. Affixing the notice symbol is the single most important thing you need to do to claim copyright protection for your work.

2.) If you (i) start to see evidence of copying, (II) you wish to license your copyright now or in the future, or (iii) you believe there are plans by a competitive entity to try to utilize even a derivative based on your work, initiate a registration protocol and submit all your works for copyright registration at the US Copyright Office several times per year. Copyright registration is an additional step past the automatic copyright protection that an original work receives once it is fixed in a 'tangible medium of expression'. The current cost for filing a copyright registration (which can include multiple works therein) is a $55 government fee.

3.) In a case of copyright infringement, a copyright owner can be awarded two types of damages, actual damages (lost sales or some other quantifiable harm) and statutory damages ($750- $150,000 plus potential attorney's fees).