Accelerating U.S. Patent Examination Based on Environment, Energy, and Countering Terrorism
September 26, 2019
Posted by:

Duen-Hwa Yan

Category:

Blog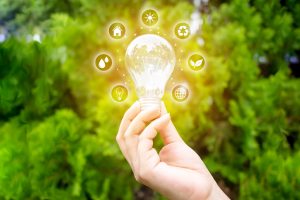 Previously, we wrote about making an application special to speed up patent prosecution based on an inventor's age.  37 CFR 1.102 permits expedited patent examination under conditions other than age.  A petition to make an application special can also be filed without any USPTO fees if the invention will materially (i) enhance the quality of the environment; (ii) contribute to the development or conservation of energy resources; or (iii) contribute to countering terrorism. (MPEP 708.02).  Once the application is granted special status, the application will be docketed and taken up for action expeditiously (e.g., within two weeks of the granting of special status).
Requirements
To qualify under these conditions, however, can be cumbersome because MPEP 708.02(a) stipulates all petitions to make special, except those based on applicant's health or age or participation in the Patent Prosecution Highway (PPH) pilot program must meet the requirements for "accelerated examination."  For instance, at the time of filing, an applicant must provide a statement that a pre-examination search was conducted.  This pre-examination search, among other things, must be directed to the claimed invention and encompass all of the features of the claims and the disclosed features that may be claimed.
A search report from a foreign patent office will not satisfy this pre-examination search requirement unless the search report satisfies the requirements for a pre-examination search.  Thus, a search report, e.g., a PCT search report for a US national stage application, that satisfies the requirements for a pre-examination search may be used.  Further, at the time of filing, an applicant must provide in support of the petition an accelerated examination support document (AESD) including an information disclosure statement (IDS) citing each reference deemed most closely related to the subject matter of each of the claims.  For each reference cited, the AESD must include an identification of all the limitations in the claims that are disclosed by the reference specifying where the limitation is disclosed in the cited reference with a detailed explanation of how each of the claims are patentable over the references cited.  
Thus, accelerated examination is procedurally more complex and requires more paperwork at the time of filing than those based on applicant's health or age.  More significantly, the applicant is also required to characterize the prior art before the applicant actually receives any claim rejections from the USPTO, which can be a disadvantage in the long run.  This is because the required statement by the applicant in the AESD with respect to how claim limitations are disclosed by the cited references will become part of the prosecution history and file wrapper.
Although the speedy examination and less USPTO fees are desirable, applicants should weigh the advantages and disadvantages of this program, if they are eligible.